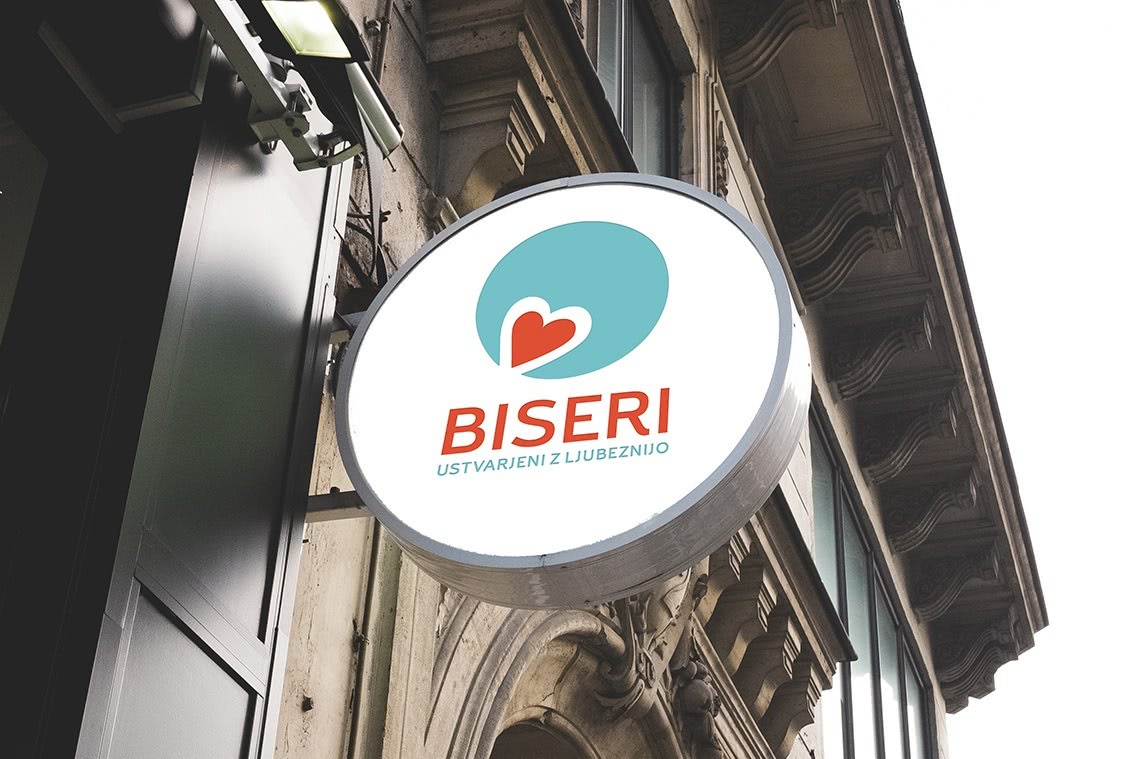 Biseri
6. 2016
Creating a corporate visual identity
2nd place at closed design competition
The design of the Biseri (Pearls) trademark logo is based on the shape of a pearl – i.e. a circle. Since real pearls are known for their imperfect shape, the circle is not perfect but drawn by free hand. The circle embraces a small heart which symbolizes the care and love that was put in each handmade product.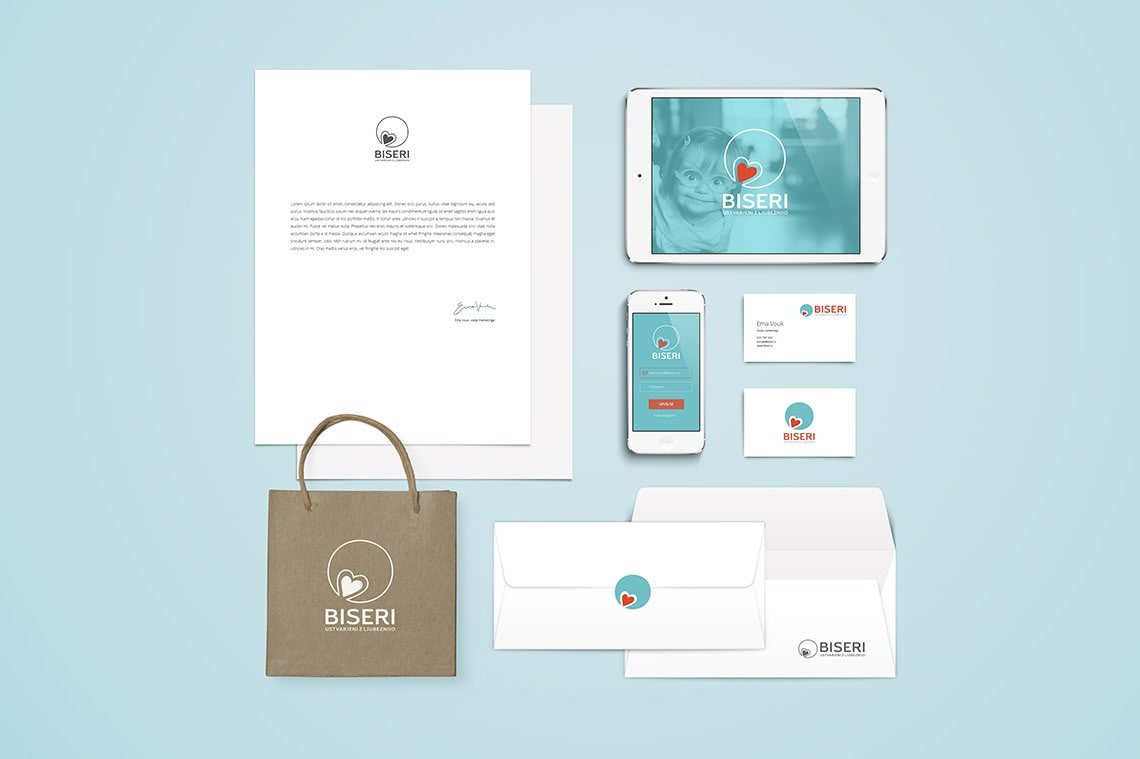 The whole look and feel of the Biseri brand reflects children's spontaneity – it is simple and pure, as are the protégées of the Matjaž Langus Training, Work and Protection Centre. Primary colours of the logo are bright red (the colour of courage, warmth, and vitality) and mint blue (the colour of serenity and freedom as well as the colour of the crystal clear sea, the pearls' natural habitat). The logo contains the "Biseri" inscription and the "Ustvarjeni z ljubeznijo" (Made with love) position statement. The position of both inscriptions stabilizes and balances the logo's shape.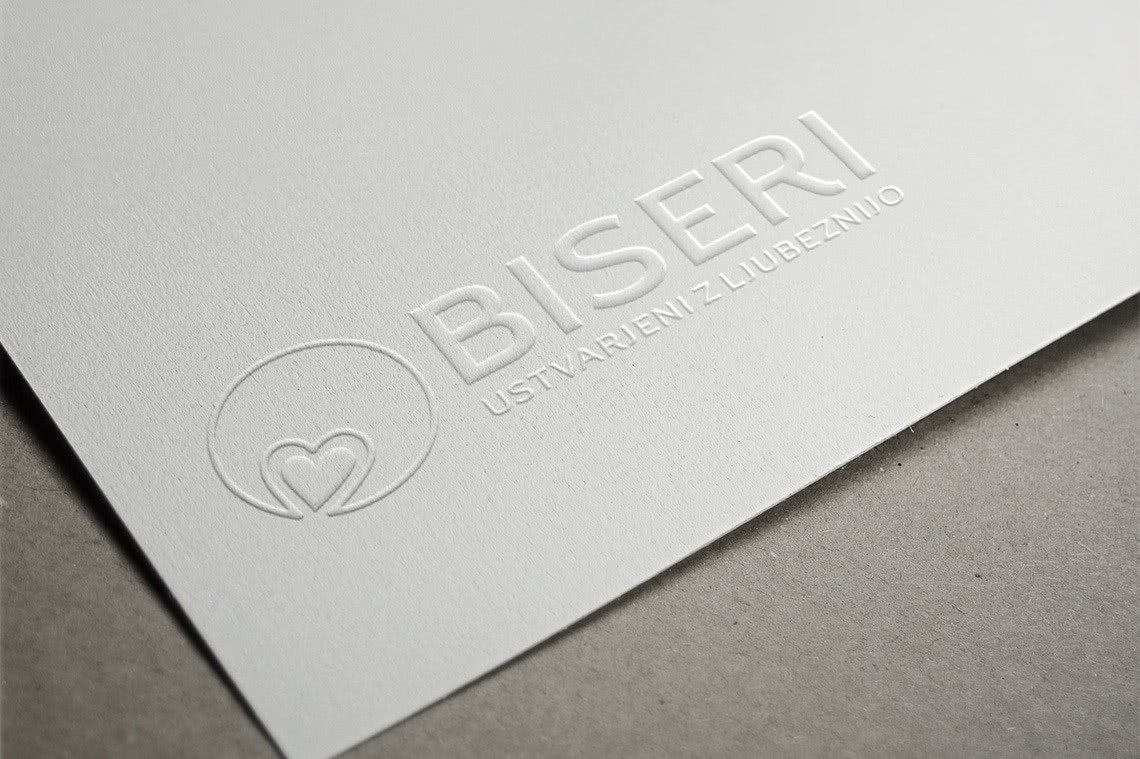 Elements of the trademark's visual identity are designed in such a way that they allow the use of the logo in colour, black-and-white or embossed version. In promotional material, i.e. in digital and printed media, we recommend the use of the coloured logo or its negative, while in official documents the black-and-white logo is the most appropriate.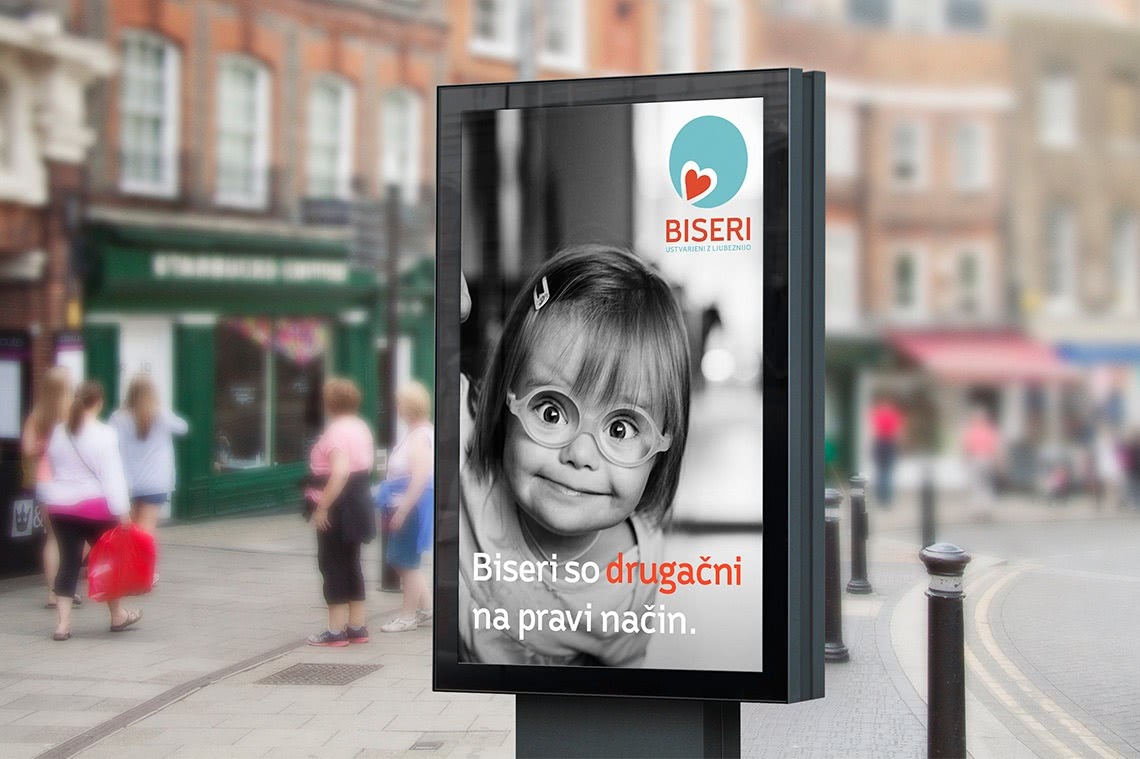 The Biseri trademark mainly represents various handmade products made by members of the Training, Work and Protection Centre. Since these products are of various sizes and materials (fabric, clay, paper, and others), we designed two different forms of packaging: cardboard boxes and paper bags with imprinted logo in white.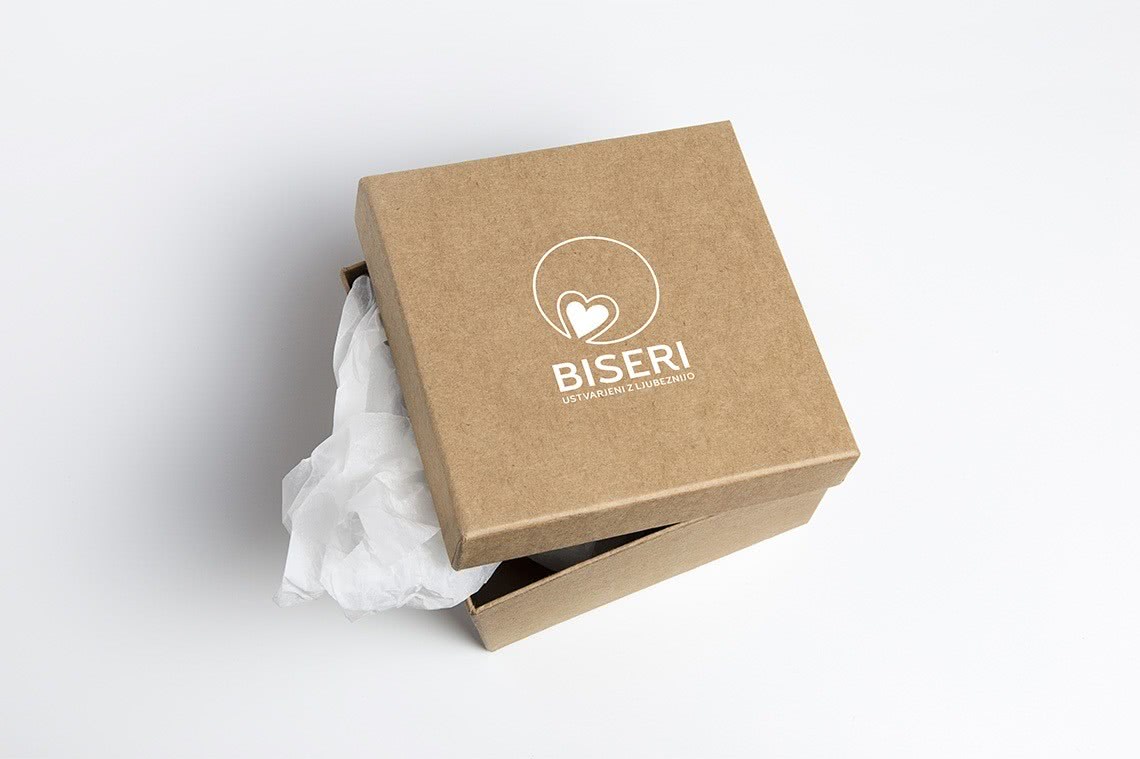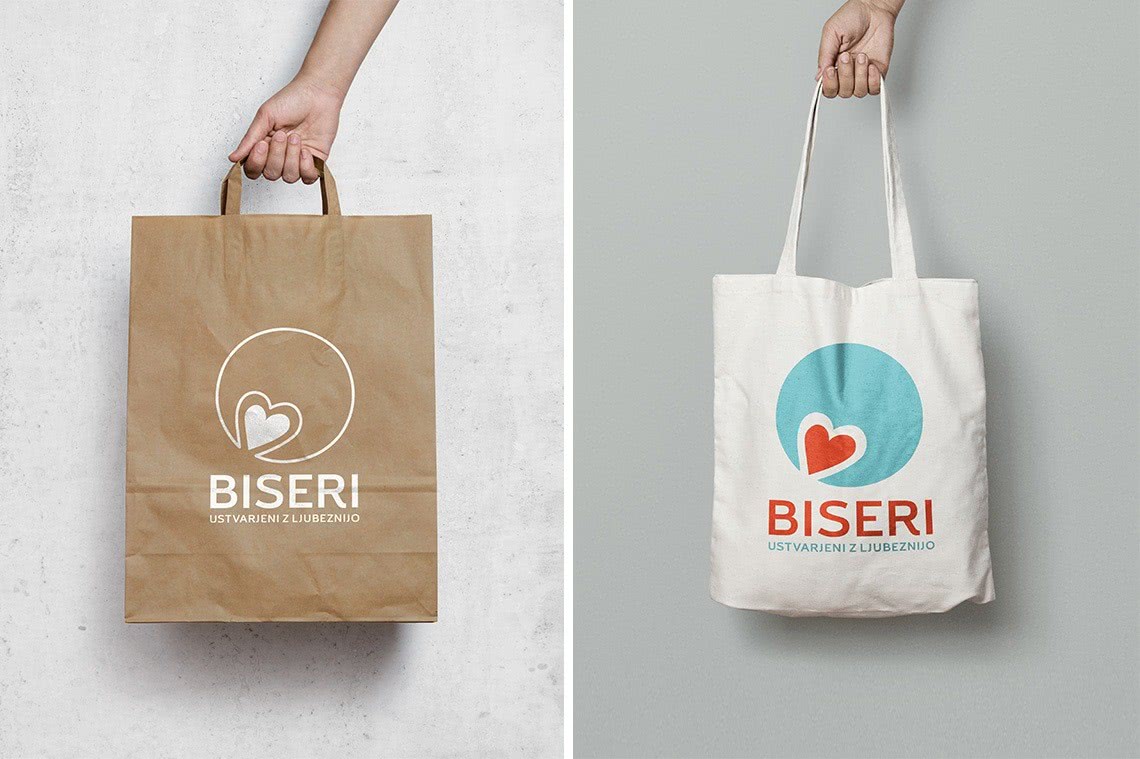 Considering that the vast majority of products are made of fabric (e.g. pillows, blankets, ornaments, napkins, rag dolls, and others), we designed a textile label as well. The label can be easily hand-sewn on many handmade items. Using a simple screen-printing technique, a canvas bag with the Biseri logo can be another handmade product made by the Centre's members. Furthermore, it can be used as a packaging for many of their products.