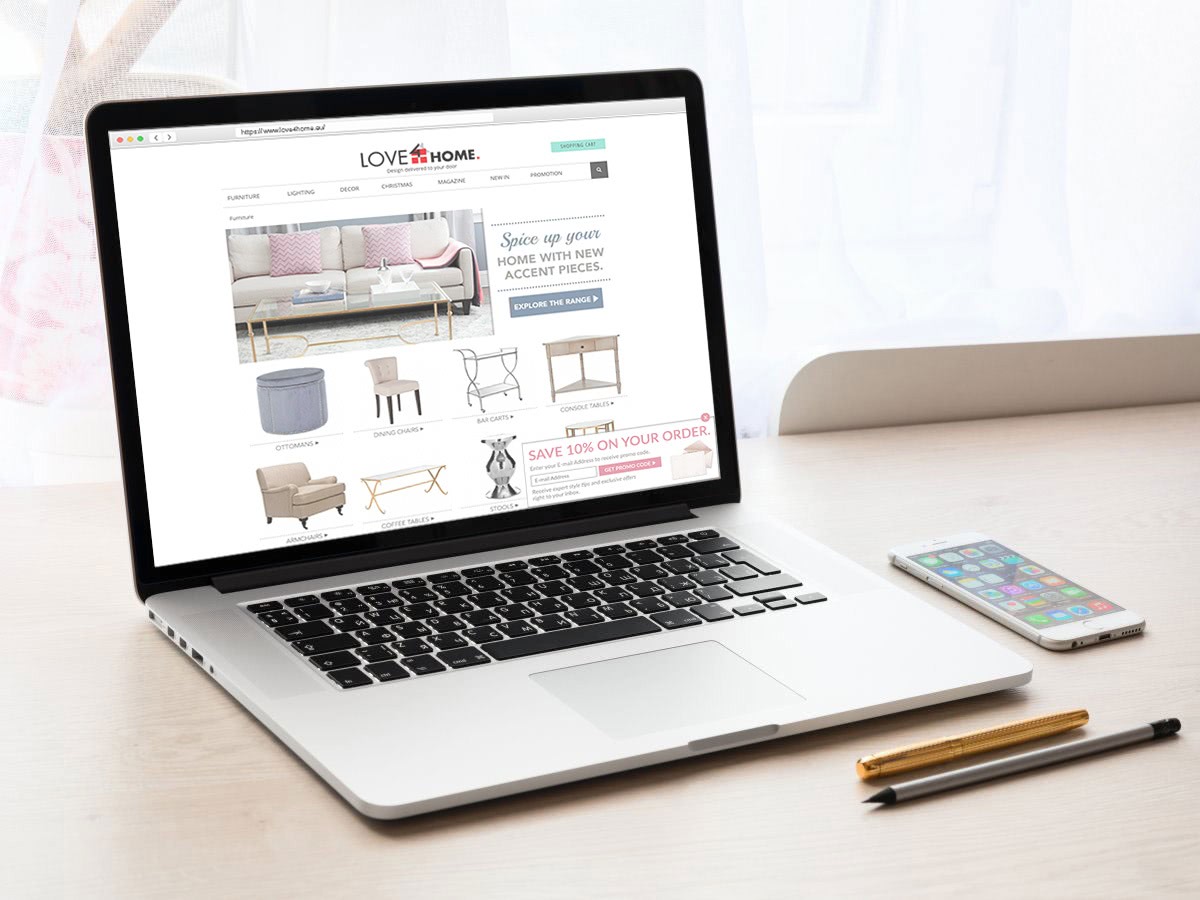 love4home
4.-12. 2015Lead graphic designer
Inspired by the latest design trends and driven by the idea of high product quality, the Love4Home online store brings to you a variety of handpicked home decoration accessories from leading international brands. How does the Love4Home brand look like? It is classy and chic but not uptight. The word game catches customer's attention. The store reflects happiness and passion for life; the Love4home beautiful products correspond to every season and trend. Without being aggressive, the web store provides some nice ideas from the love4home stores. This B2C company's target group are women (20 – 65 years old). The entire website and accompanying materials are bilingual (English and German).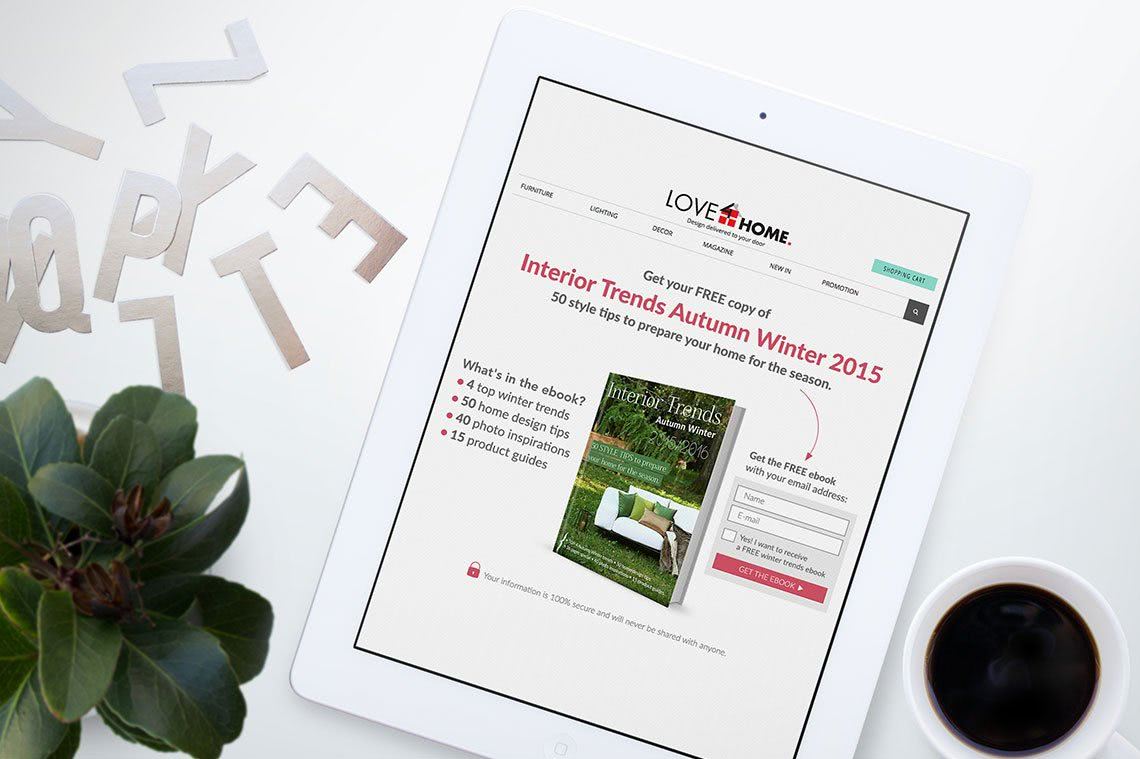 The Love4Home brand needed a redesign. The aim was to make its overall look and feel more elegant, clean, sophisticated, "feminine", and fresh. With a brand new web page, stylish newsletters (with customized landing pages and articles from the Love4Home magazine), and content oriented campaigns such as free eBooks, we managed to take the brand to the next level.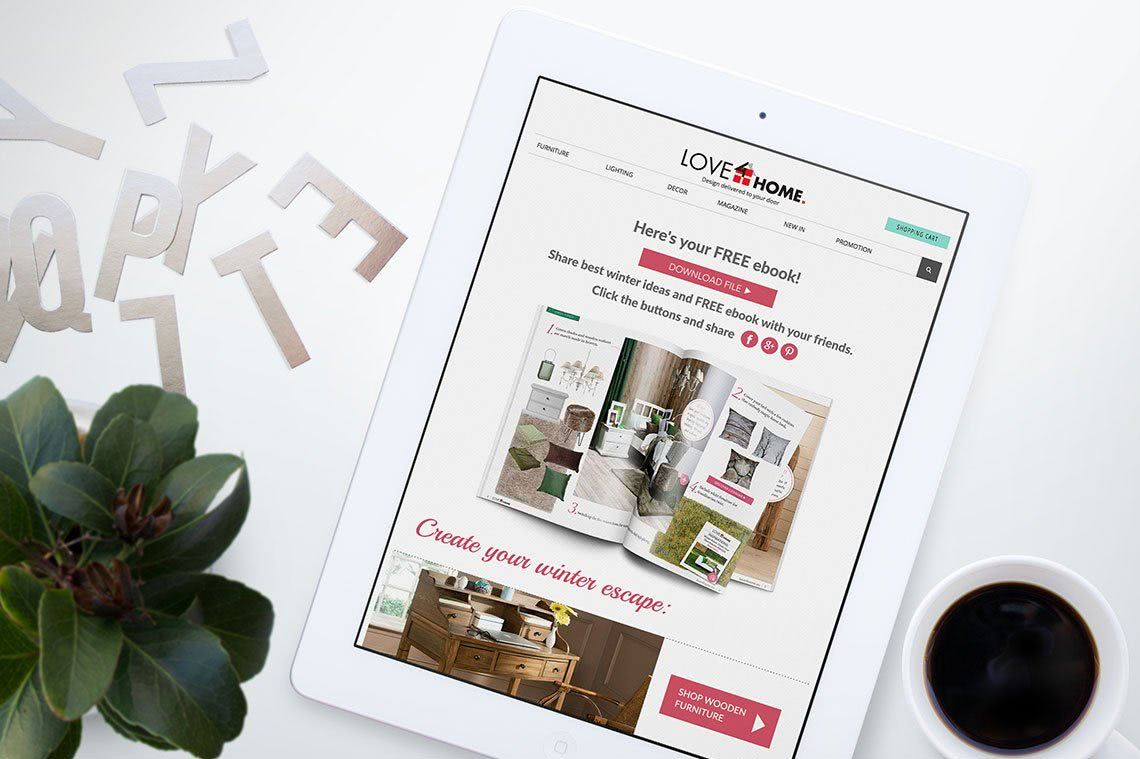 Three free eBooks have been issued: The Interior Trends Summer 2015, The Interior Trends Autumn/Winter 2015/2016, and The Big Christmas Decorating Guide, all 30 to 45 pages long. Each one introduced 4 – 5 different styling trends with additional ideas and home design tips. They contained product guides and explained colour palettes. All editions were web interactive – all products, tips, and article summaries had an individual hyperlink. Each of the presented styling trends had a special landing page with related products and suggested styling combinations.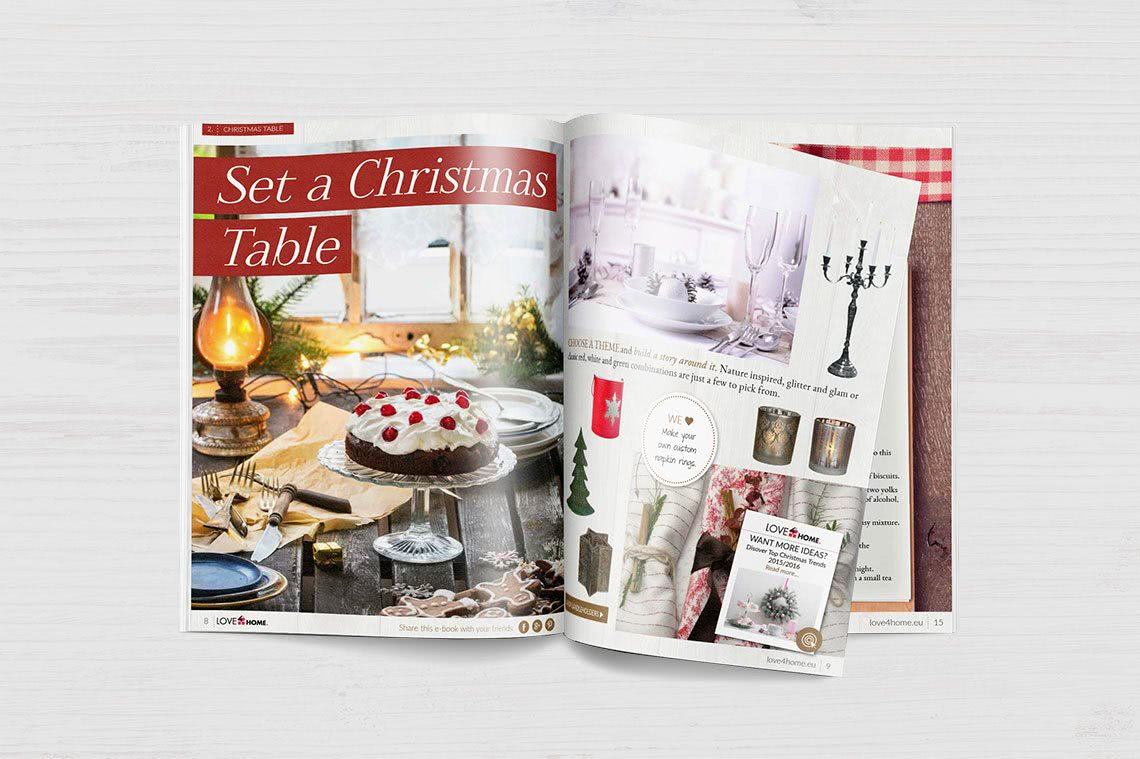 The Christmas Special Edition free eBook included four Christmas styling trends as well as DIY ideas, festive cooking recipes, and the Create Your Holiday Living Room video. The whole ebook "Big Christmas Decorating Guide" is available here. They were linked to a special landing page where each eBook was presented in an open layout. Once submitted their email, customers received a special newsletter with a coupon code and a link to a free eBook. Next to the Facebook campaign, each eBook was promoted with a pop-up window on the home web page and with a newsletter that was regularly sent to the existed customer email database.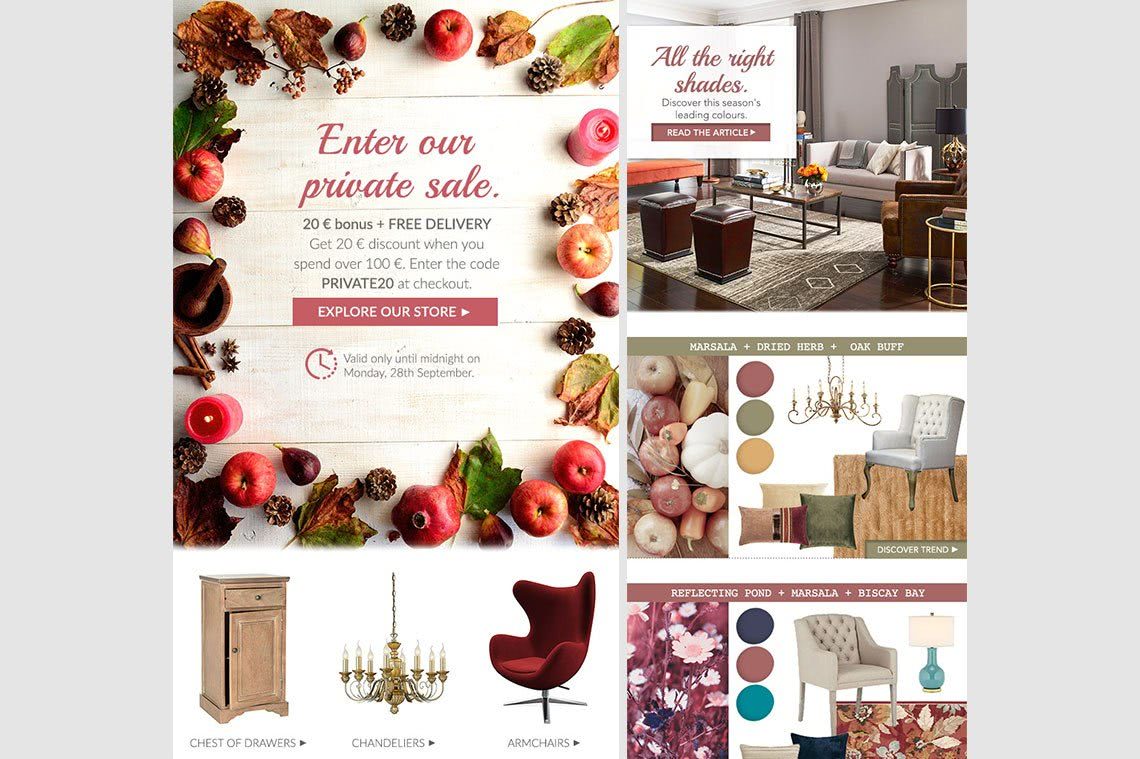 Two to three newsletters per week were sent to each (English and German) customer email database. We focused on sending out sales-oriented newsletters as well as ones that were richer in content (with one or more articles introducing seasonal trends, suggested styling combinations, and different "how to" guides – all with personalised landing pages), e.g. an autumn newsletter that presented most frequently visited product categories with several popular products of the season and a newsletter that was all about recently announced Pantone leading colours of the season.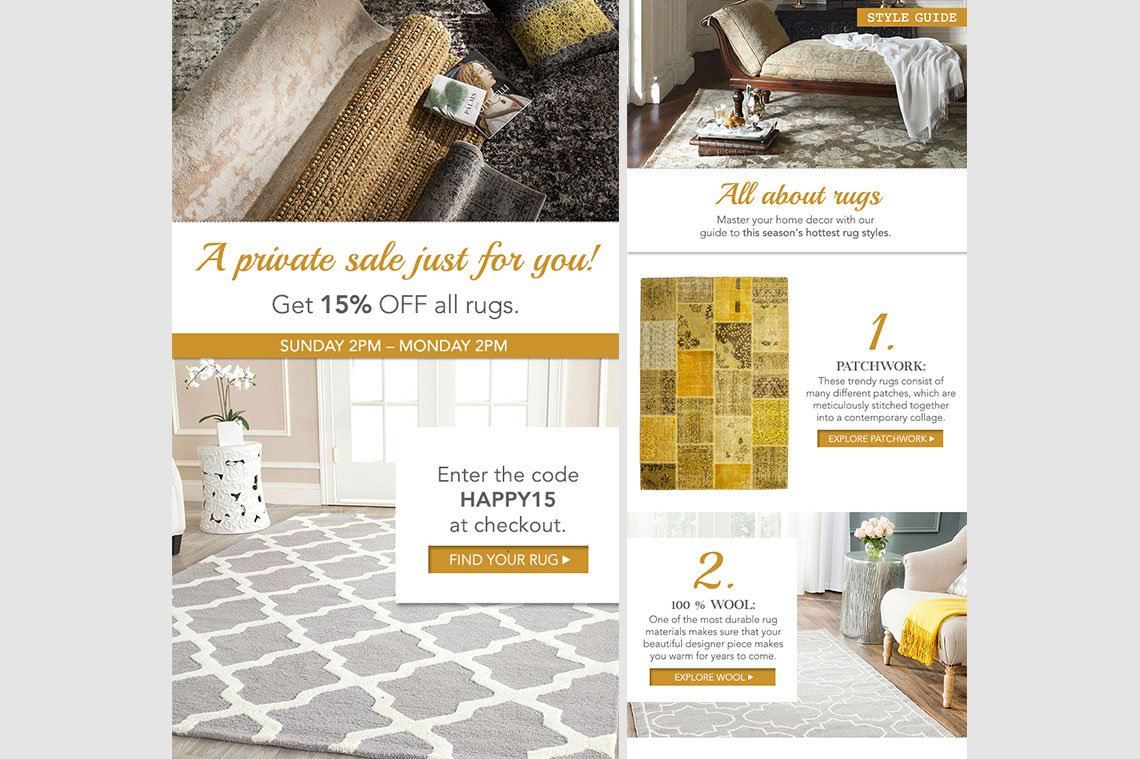 Sometimes, newsletters referred to the same topic. For instance, the first newsletter was more content-oriented (e.g. style guide) with an introduction of ten different sets of top quality rugs. After a week, another newsletter with similar design was sent to announce a special two-day sale of all rugs.