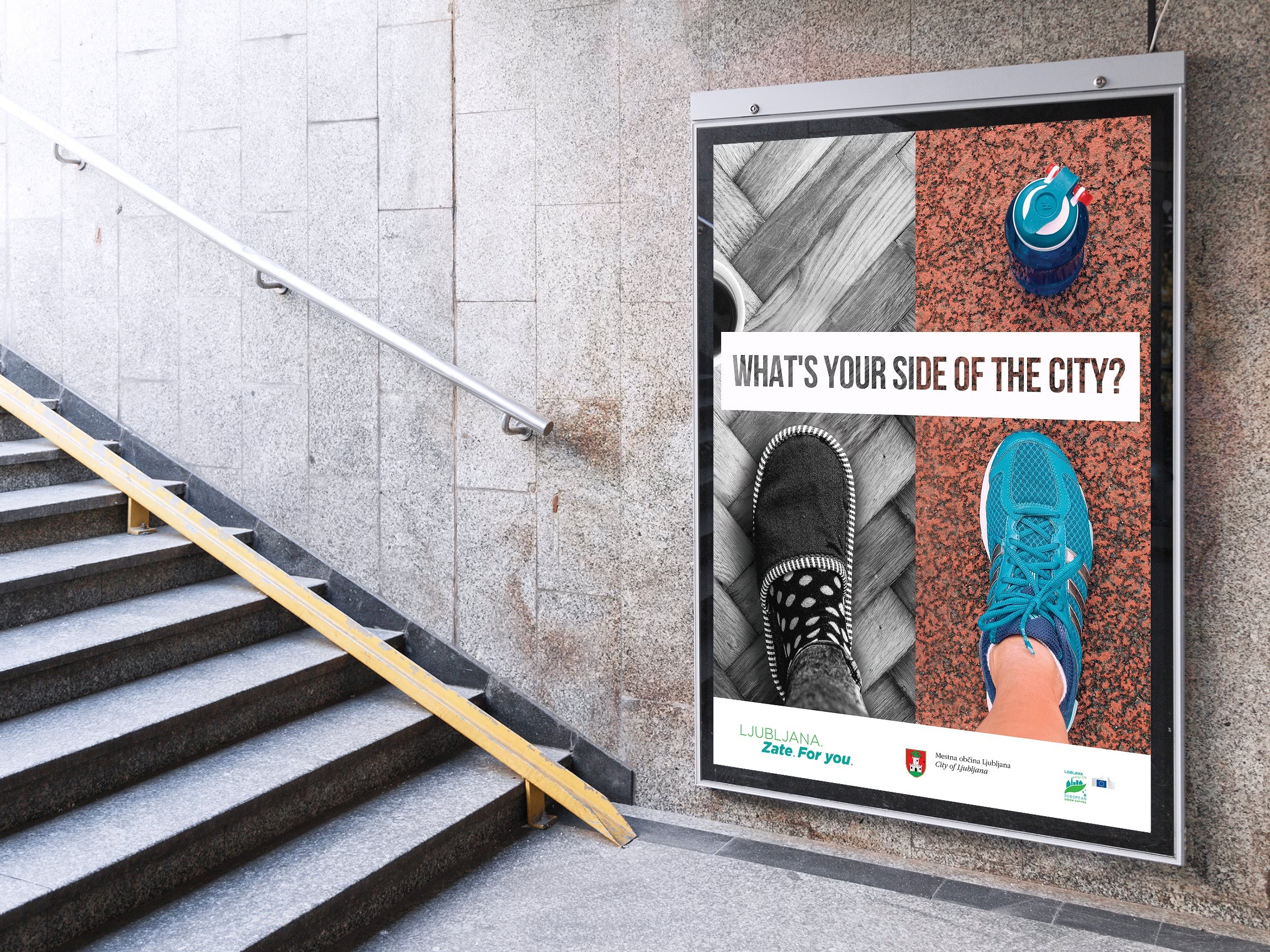 OFF DRUM
9. 2016
Entry for the Off Drum Ljubljana poster award contest

Graphic designer: Ana Kompara
Copywriter: Ana Kompara
Photography: Nejc Puš
Golden Drum Festival and the City of Ljubljana invited young creatives to participate in the Ljubljana Poster Award Contest for the best and most creative poster. The contest theme was: The city of Ljubljana is green for you. Get active, get fit! Young creatives were required to create a poster representing Ljubljana as a city of sports in numerous green areas. The aim of the poster was to encourage the residents and visitors of Ljubljana to take part in sport activities in nature, as Ljubljana has plenty of green surfaces, i.e. more than 542 m2 per resident. In its communication, the city wanted to focus on several sports that you can practice within it. The design of the poster should allow a series of posters to be created and should be applied to all the required communication channels (digital media, printed advertisements, etc.).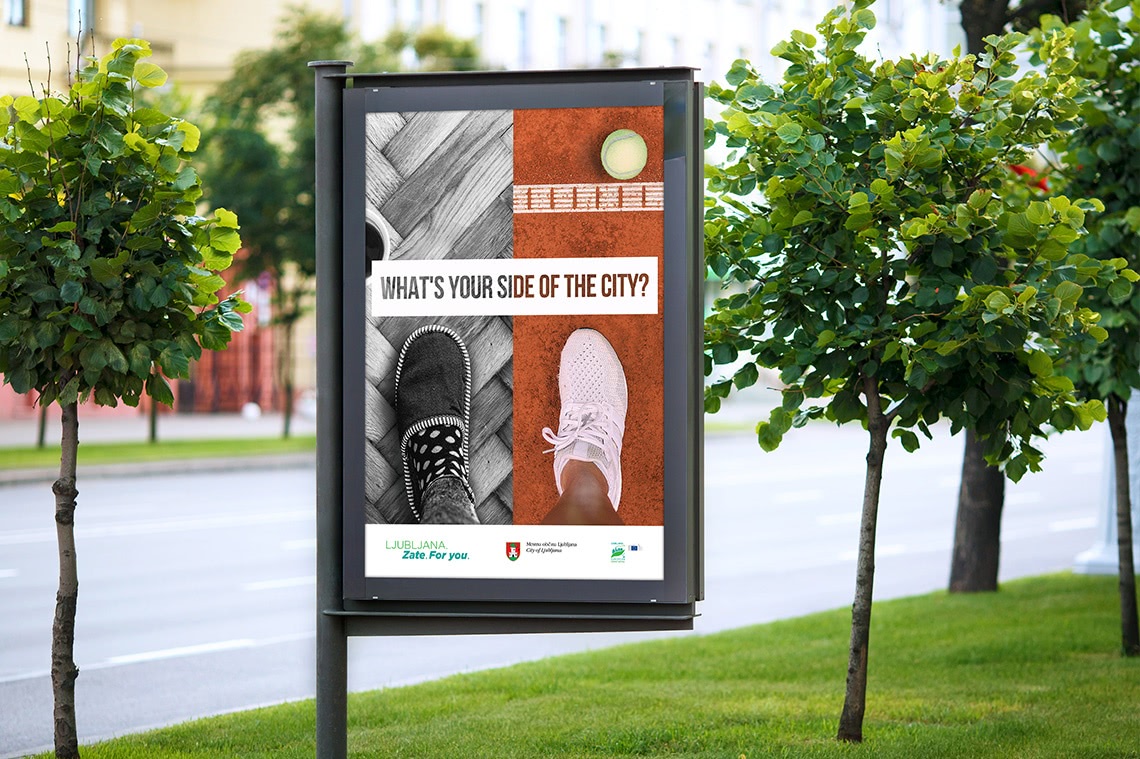 The proposed solution is a collage of two sides that a city of Ljubljana has to offer. Its "selfie feet" view immediately puts the perspective into a personal view of each person that sees a poster ("try walking in my shoes"). Its message: "What's your side of the city?" resembles the well-known phrase "What's your side of the story?" and raises successive questions. Which story of Ljubljana are you living? Which side of the city are you using? Are you using only your limited size [1] of your flat or house? When was the last time you visited "your" outdoor areas of the city? Since they are public, they belong to you too. May the town be your playground. Take a walk on the green side.
[1] Ljubljana, as other cities in Slovenia, has a permanent housing issue: despite the crisis, the housing prices remain almost entirely out of reach for people with an average monthly income, flats for rent are almost unavailable and housing loans are increasingly unattainable. The average size of an apartment in Ljubljana is 68m2 while there is more than 542 m2 green areas per resident.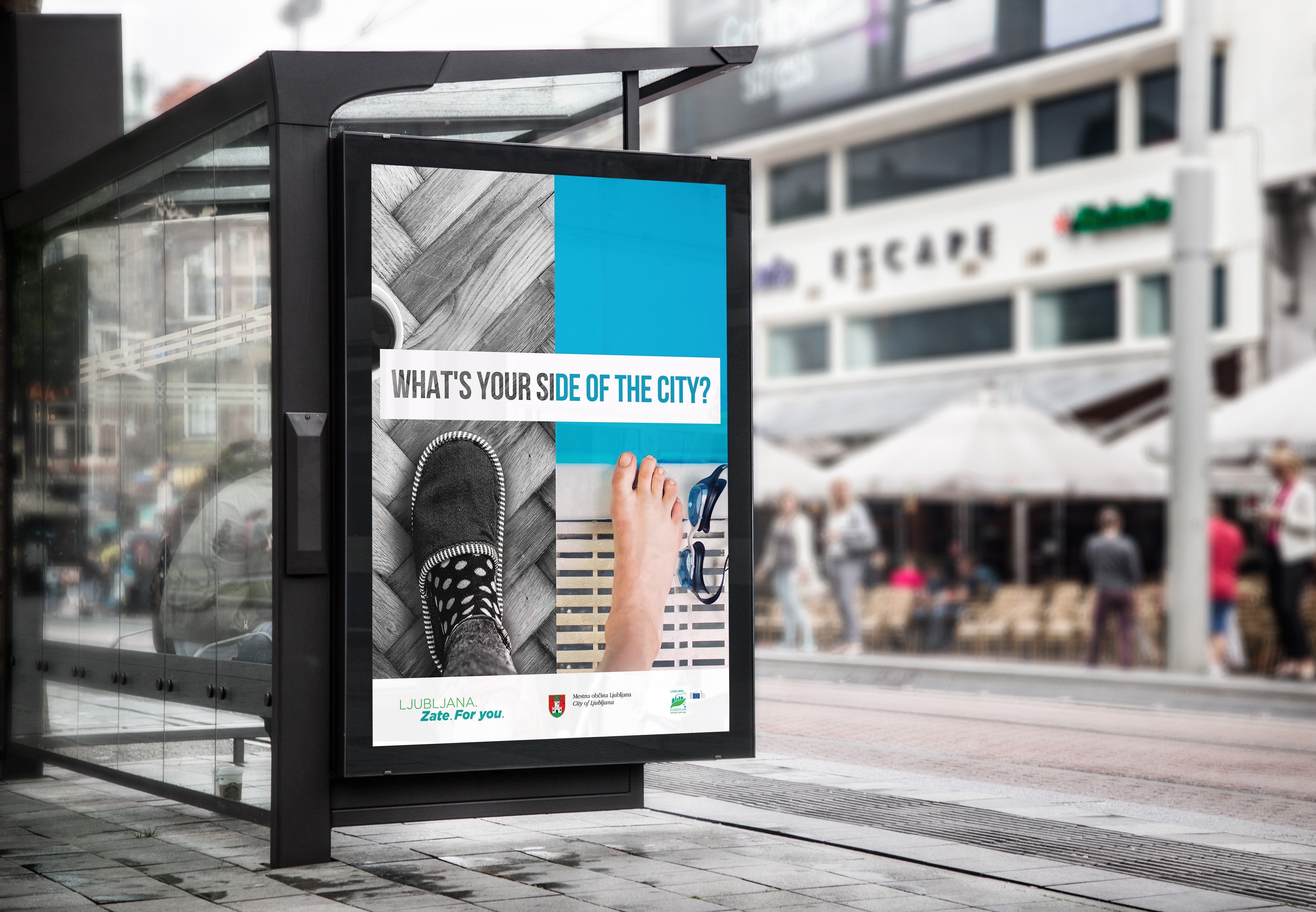 The design proposal enables an endless series of posters; the posters "Running", "Swimming" and "Tennis" have been made. While the "house slippers" side always remains the same and therefore emphasizes the predictability and dullness of staying inside, the vivid side of different sports that you can practice in Ljubljana changes.