VTIS "Izzivi"
10. 2016
Publication for the Association of Slovenians Educated Abroad
Members of The Association of Slovenians Educated Abroad (its original name: VTIS) wanted to create a publication to represent a list of challenges (therefore the name »Izzivi«, a Slovenian word for Challenges) that they have come across during their studying and job searching process. In nine challenges not only the most frequent restrictions on the knowledge flow from abroad back to Slovenia and vice versa are presented but also the association's constructive proposals for their solutions. The publication would be presented at several ministries and conferences, but would also be available to the general public and the media, therefore it should be enough formal yet inviting to the reader.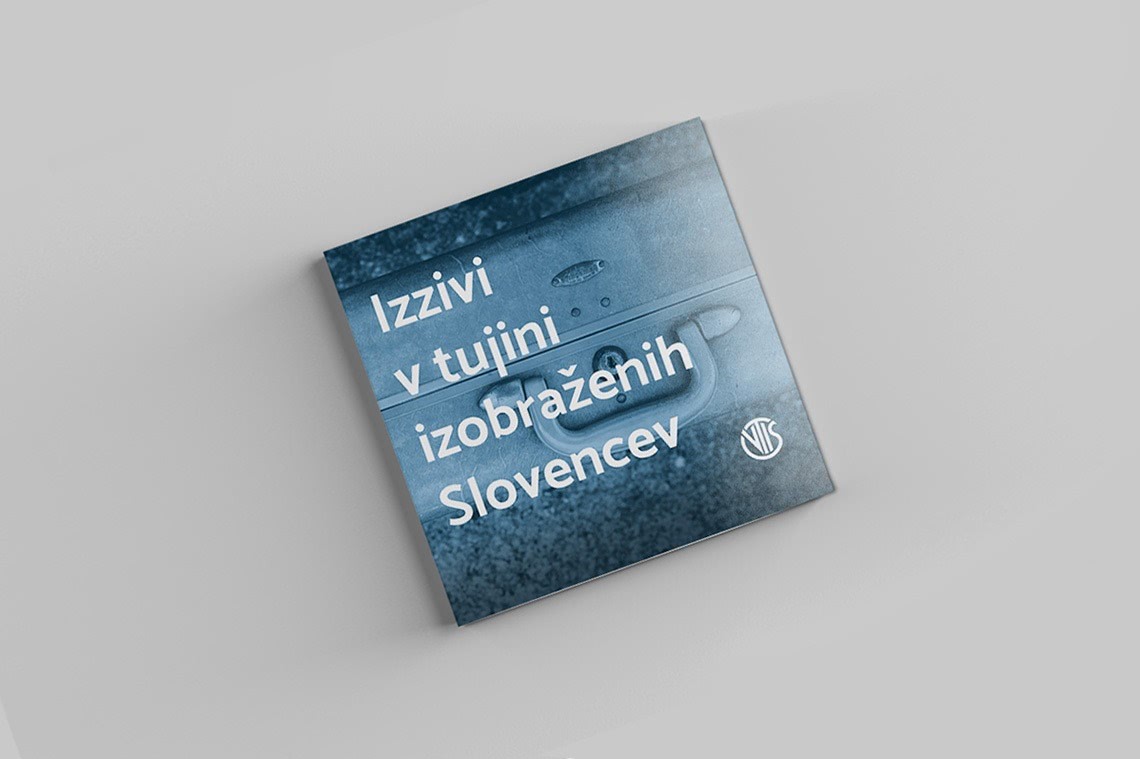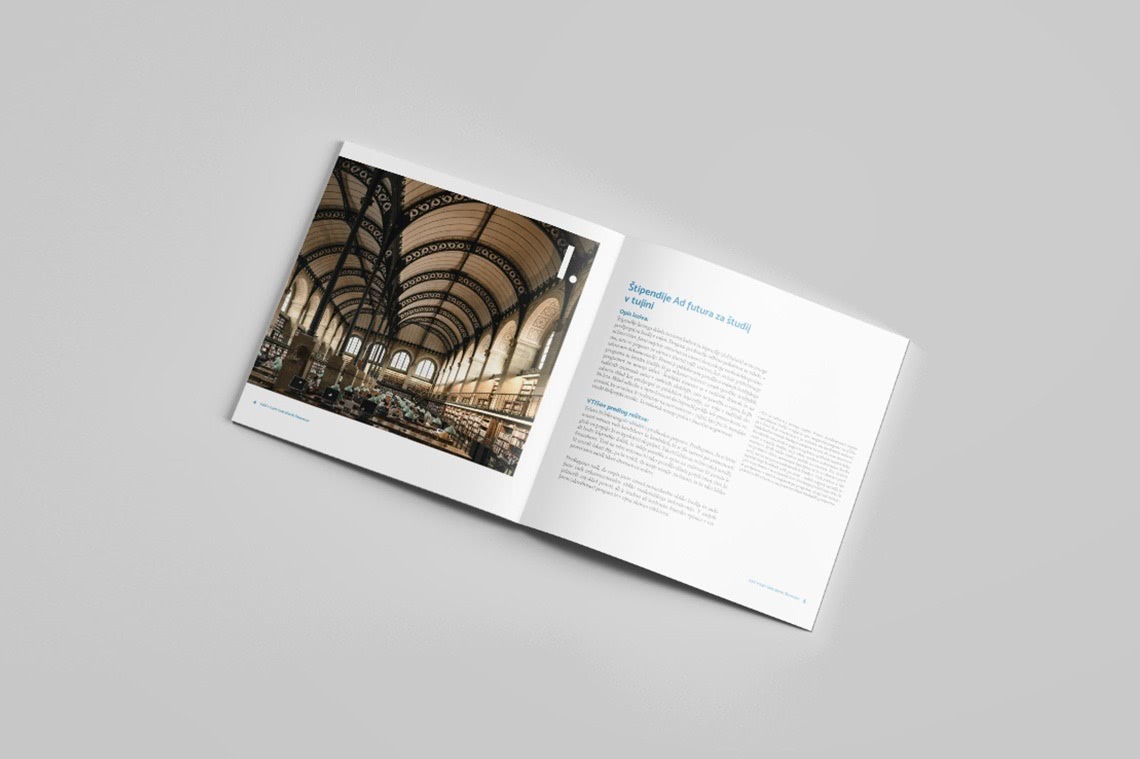 Designed layout of the publications is clear and readable for ensuring its formality. The chosen main colour for the publication is blue since it is the significant colour of the association visual identity (its blue logo). Nine challenges have been divided into nine chapters. Within them, the most alarming facts of the knowledge flow issue are graphically especially emphasised with side excerpts to immediately attain the attention of the reader. The bluish photograph of the suitcase which spreads over the front and back cover has been proposed and confirmed since it perfectly captures the theme of the publications. The whole brochure "Izzivi" is available here.